We create


the Real

Wine

Gum &
the Real Wine

Soap
We create

the Real

Wine

Gum & the Real Wine

Soap
 LIFESTYLE FOOD NOVELTY
We design edible wine
Vinoos introduceert eetbare wijn in de vorm van échte wine gums. Een nieuwe, unieke smaakbeleving, verkrijgbaar in de smaken Chardonnay, Sauvignon Blanc, Rosé, Merlot, Prosecco, Sparkling Rosé
en Sparkling Red. Ervaar een samenspel tussen zintuigen; een geursensatie, een tasting en een afdronk.
Our story
Het was een gewone donderdagavond. We zaten met drie vrienden in de Schiller bar in Amsterdam, het trefpunt bij uitstek van kunstenaars en artiesten van allerlei slag. Een goede wijn op tafel ontbrak zeker niet. Evenals een goed gesprek. Wat is dat toch, dat die fles zich altijd omringt met verhalen en dat je de tijd even vergeet?
We zaten op de Kunstacademie en filosofeerden erover. Wie houdt er niet van wijn? Of een goed gesprek? Hoe mooi zou het zijn als je wijn eetbaar zou kunnen maken? Dat je dat relaxte wijnmoment, alleen of met vrienden, altijd en overal zou kunnen creëren door een wine tasting in de vorm van échte wine gums? Het idee was geboren.
En dus kun je nu op elk moment van de dag, waar je ook bent, genieten van jouw of jullie favoriete wijn. Gewoon een klein 'nipje', om de tijd even te vergeten..
Sharing wine is sharing stories..
THE REAL WINE SOAP
We design soapable wine
Deze Supérieure Real Wine Soaps toveren je dagelijkse wake-up routine om in een wine happy hour! Dompel jezelf nu letterlijk onder in de aroma's van de wijn: Fruit, bloemen, kruiden en aarde. Ze zijn geïnspireerd op de 'notes' in de fles en verkrijgbaar in 5 verschillende geuren. Ervaar ook hier een samenspel tussen de zintuigen. Van geursensatie tot blijvende, filmende afdronk op de huid. 100% biologisch, handgemaakt.
VOGUE
"Your new weekly treat, to taste that good bottle."
POPSUGAR
"The wine you can have anywhere and everywhere."
COMMITTED TO AMAZE
At Vinoos we believe in the power of wine. While drinking wine we connect emotionally to our friends and family. We share joy, pleasure, and conviviality. It takes a moment to make memories and a lifetime to forget them. Wine soon?
VEGAN & GLUTEN FREE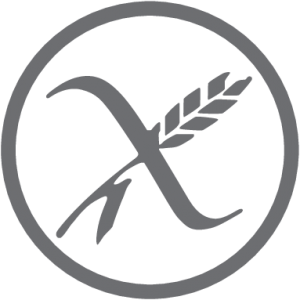 100% NO HANGOVER!
There is no better option. They are just like wine,
like you just took a sip of wine.
LETTERBOX FRIENDLY GIFT
A brilliant and elegant collision of your
two favorites and postbox sized.
MORE THAN A WINE GIFT!
Splashing quality with a finishing touch on everything we do. A new sophisticated way of wine gifts for everyone.
WHO DO YOU WANT TO DRINK WINE WITH?