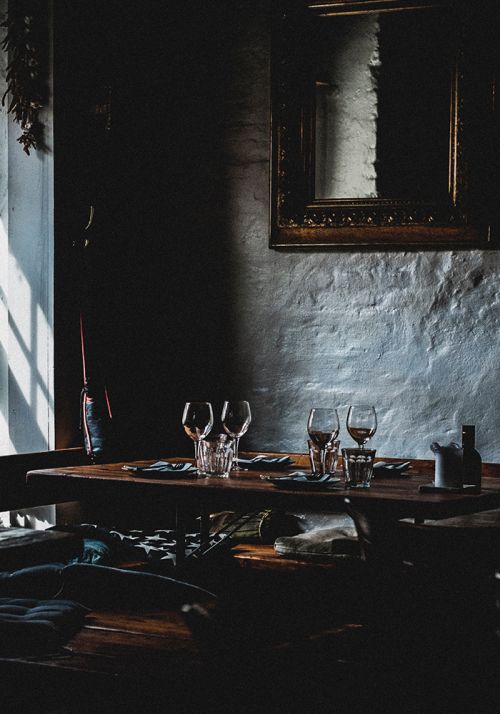 INSPIRED BY THE BOTTLE
At Vinoos we love dialogues. We love making memories. And we certainly love wine and getting lost together….
When opening a bottle, you don't want to be alone. It encourages conviviality and it inspires contemplation as well. Sharing a good wine, is sharing stories. Whether it is bitter or sweet, wine is a great companion. Therefor we decided to rethink wines. How can we create something edible with meaning? With the best taste and the best quality? A thoughtful and excellent gift for the wine lovers in your life or creative idea for surprise notes you can leave to say: "How are you? I miss drinking wine with you and have a good conversation. Wine soon?"
"Taking wine to a whole new level."
2013 – THE BEGINNING
Vinoos is a female founded venture. It was established back in 2013 at the Herengracht in Amsterdam by three well-educated and ambitious business women. They all had a similar path in the world of finance and also succeeded in other ventures.
Vision, network, entrepreneurship, creativity and heart are competencies of high standards to them. A brilliant idea – that arose because of the everyday wine o'clock ritual of one of the founders – became the starting point for the many following tasty products in the Vinoos history. 
"Who doesn't long for those evenings spent sipping wine on the sofa with friends? We all do! I wanted to evoke that experience from that first sip, but without actually drinking."
– Founder & Creator Vinoos Concept, Mireille Reuling
It was quite a gamble, because making sophisticated edible wine gifts required a lot of time and good ingredients. This resulted in high financial costs. Worldwide many people like wine, but the biggest risk was that most people knew only wine from the bottle and liked it that way. Nevertheless we wanted to initiate a positive change in the wine and gift industry. Its palate was ready for a change. It continued as the winner at the European Columbus Award with this unique concept of edible wine. It ends as a 'grape' new experience that makes you happy and
surprised. 
"They smell and taste just like wine,
like you just took a sip of wine.
INTERPLAY OF THE SENSES
Pop the corks! Finally you can re-create that relaxed wine moment anywhere at any time with an edible wine tasting, alone or with friends. Our concept intensifies the perception of wine by pouring it into a new edible form. The wine gums offer an interplay of the senses; experience their sensational scent, their gentle touch, amazing taste, and a finish that lingers in your mouth. All our flavours are totally vegan, gluten free, nonalcoholic and with top notch packaging.
Unique notes of the Vinoos Collection
You don't have to be a wine specialist to fall in love with our elegant treats. We have worked for years to create their perfect aromas and taste. Now you can taste your favourite wine. Discover our wine gums, inspired by the bouquet in the wine glass.
Chardonnay – Floral & Fruity
Sauvignon Blanc – Green & Fruity
Champagne – Botanical & Floral
Merlot – Earthy & Fruity
Rosé Wine – Fruity & Longlasting
We will never stop perfecting these not-so-basic-wine-gifts. All with a long-lingering finish.
OUR FUTURE PLANS
Making Sustainable Stylish
Style and sustainability shouldn't be tradeoffs. We believe in products that engage people while reducing personal impact on the planet. We choose environmentally friendlier packing material.
Our products are packed in unbleached paper and we source locally. The whole collection is created and produced in The Netherlands only. So you can feel good about making them part of your friendship, dinner, gifts collection or office.
Handmade & Healthy
We are well aware of the healthy living trend that is developing in our way of eating and drinking. Companies have to participate. That's why we are developing a hand made 'healthy and sustainable' wine gum in our atelier. This variation contains seaweed and fibres. It's not only delicious but also better for nature.
For the last two years, we have been working on something new and amazing: Alcoholic edibles in collaboration with some great people and international brands like Laphroaig and Bobby's Gin. You need to experience this!
Fragmentastes is an adventurous brand producing handmade alcoholic edibles. Unique enticing tastes of the finest quality in surprising international recipes. These products are created by a global community of creative professionals with the highest attention to origin and details, always with sensory pleasure in mind. A bite of these edibles will instantly transports you to other parts and stories of the world.
Will be soon available – To be continued…
"Taste invites reflection"
VOLTAIRE