Vinoos, a Grape New Experience…
LIFESTYLE FOOD NOVELTY
We design edible wine
Vinoos introduces edible wine as Real Sophisticated wine gums, literally! A totally new and exclusive wine experience for the extraordinary market. This lifestyle food novelty is available in the flavors of Chardonnay, Merlot, Rosé, Sauvignon blanc, Sparkling Rosé, Sparkling Red and Sparkling wine. Our wine indulgence offers an interplay of the senses; experience its sensational scent, its gentle touch, amazing taste and a finish that lingers in your mouth. Legal fun all day!
fruity | elegant | tingle on the finish
This lovely Sparkling Rosé is all about delicate and explodes on your tongue!
fruity | refined | tingle on the finish
Blackberries and cherry will spring to mind from the first bite.
Our story
At Vinoos we love wine.
Therefore we started with a question.
If you enjoy thetasteof wine but for whatever reason, alcohol is not on your approved beverage list, would it be possible to create an edible treat that may be the guilt-free indulgence you have been craving?
The concept was started in the world of design. It was developed at the Academy of Arts in Amsterdam. And to solve this question, we tested and perfected many ingredients and recipes. It ends as a 'grape new experience'.
Now, any time of the day your taste-buds call, slowly savor one of these delicious gummies with melt in your mouth satisfaction. Elegantly available in your choice of Chardonnay, Sauvignon Blanc, Merlot, Rosé, Sparkling Rosé, Sparkling Red, and Sparkling wine. Naturally vegan and gluten-free.
Sharing wine is sharing stories..
VOGUE
"Your new weekly treat, to taste that good bottle."
POPSUGAR
"The wine you can have anywhere and everywhere."
COMMITTED TO AMAZE
At Vinoos we believe in the power of wine. While drinking wine we connect emotionally to our friends and family. We share joy, pleasure, and conviviality. It takes a moment to make memories and a lifetime to forget them. Wine soon?
VEGAN & GLUTEN FREE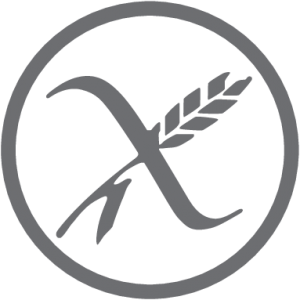 100% NO HANGOVER!
There is no better option. They are just like wine,
like you just took a sip of wine.
LETTERBOX FRIENDLY GIFT
A brilliant and elegant collision of your
two favorites and postbox sized.
MORE THAN A WINE GIFT!
Splashing quality with a finishing touch on everything we do. A new sophisticated way of wine gifts for everyone.
WHO DO YOU WANT TO DRINK WINE WITH?