Vinoos in your boutique
Be inspired by other resellers!
Why Vinoos in your collection?
100% Dutch label
Social gift label
Beautiful product and a good story
Focus on sustainability
Letterbox friendly
Eatable winery
Unique gift
TURN YOUR BUSINESS VEGAN
Vegan is an all-time-high at the moment. Therefore we worked on a super vegan recipe during the last year. The vegan market is growing fast. All our recipes are equal. We should activate companies to turn their business vegan. I really notice a very large request on this market.
Viollaz Gift Box
Switzerland
"Vinoos can't be beat. The packaging is always beautiful and they are hands down, the BEST tasting vegan wine gummies our team and clients have ever had! We love partnering with Vinoos and our clients always comment on how delighted they are to receive them in their gifts."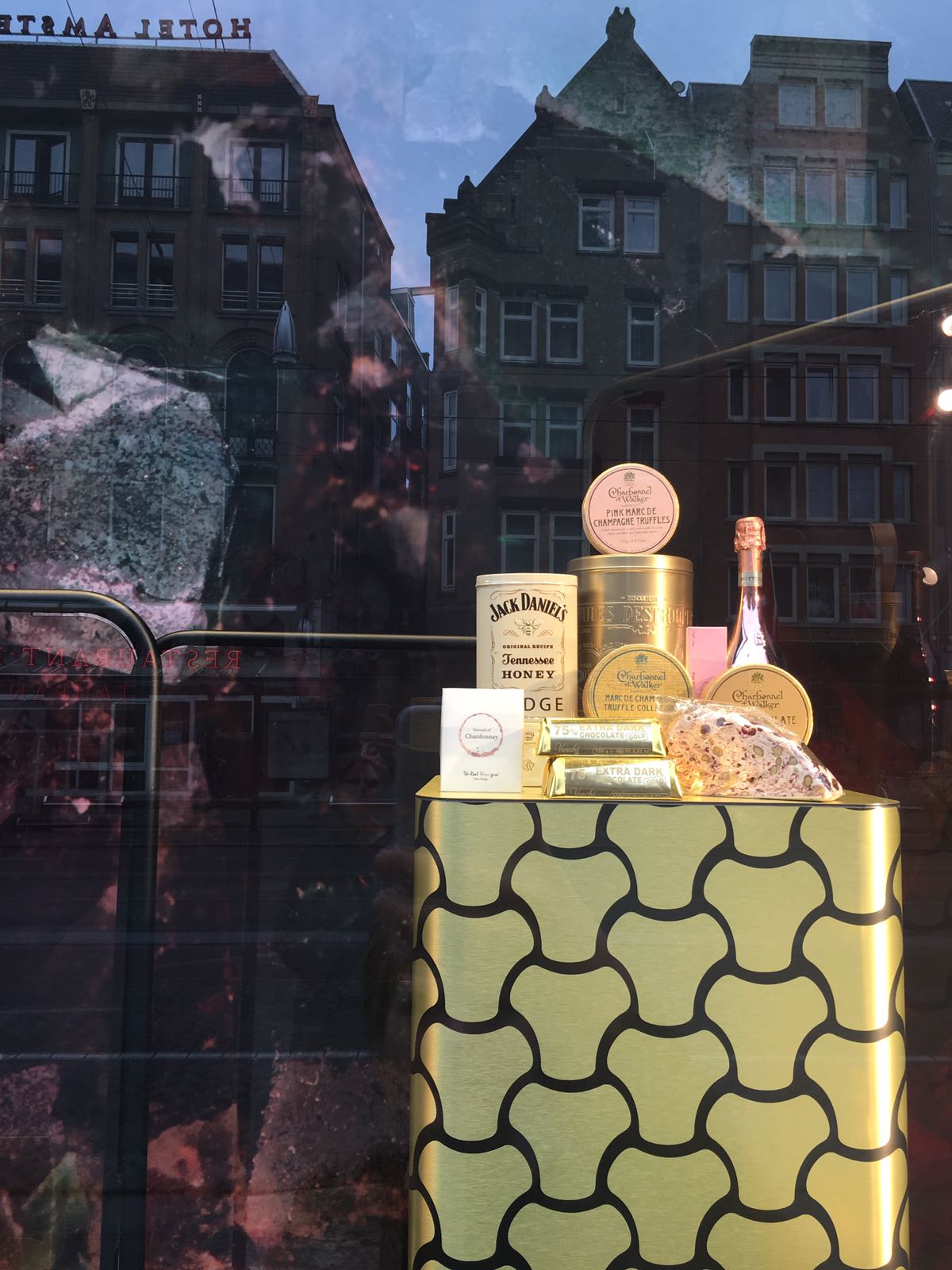 de Bijenkorf
the Netherlands
"We just love The Real Wine gums. They taste wonderful and the packaging is gorgeous and stylish"
Ivy and Faye
The Netherlands
IMPULS ITEM
I just received these last week and I placed the display by the checkout. They make a great last minute purchase and I have sold several of them already."
"The perfect grab and go counter item."
OU Boutique Amsterdam
The Netherlands
SHELF LIFE
Our recipes have a very long shelf life. From moment of production about 18-24 months. In addition to chocolates and other food items, it is a very long period. So no worry about 'not' selling these items. They can be sold for a very long period
And it doesn't melt! 😉
Ivy and Faye
The Netherlands
SUBSCRIBE TO OUR  NEWSLETTER FOR THE LATEST UPDATES